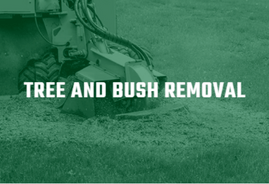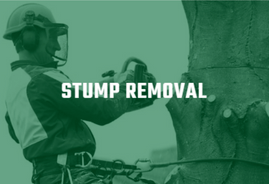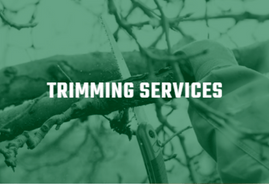 AFFORDABLE TREE AND BRUSH REMOVAL SERVICES
Leave your tree removal to the professionals! Removing trees, bushes, and shrubs can be a very strenuous physical task that poses significant risks to a person, property, or both. While the cost of hiring a professional tree service is not cheap, Jones Tree Service is committed to providing the highest-quality services at the most competitive rates through our Best Price Guarantee. 
Whether your needs are as simple as removing small bushes and shrubs, or as complex as removing large trees surrounded by hazards (municipal power lines, neighboring houses, commercial properties, poisonous wildlife, etc.), you can count on Jones Tree Service for the highest quality work in the area at the best rates.
Decades of experience have taught us the best ways to remove trees and bushes. Plus, we continually train to stay current with new methods, technologies and equipment that allow us to do our jobs as effectively, efficiently and safely as possible. We are thorough in our work — from the estimate to the removal all the way through to cleanup.
The following services are provided as part of our tree and bush removal service:
FULL-SERVICE TREE REMOVAL
This includes cutting the entire tree down to ground-level (stump) and hauling away all directly-related tree debris.
Sawdust / granular fines are an indirect result from removing trees. These are harmless and are not included as part of any standard removal service.
Tree stump removal is a separate scope of work that requires an additional charge. For additional information, please refer to our Stump Removal section.
Full-service bush removal includes cutting the entire bush down to ground-level (stump) and hauling away all directly-related tree debris.
Bush stump removal is a separate scope of work that requires an additional charge. For additional information, please refer to our Stump Removal section.
Planned development, or emergency situations.
EMERGENCY SERVICES/PREVENTIVE SERVICES
When you notice any of the following, give us a call for a prompt estimate:
Uprooting, splitting, cracking, or unusual leaning at critical parts of the tree (structural issues).
Signs of death, disease, or decay.
Damage from weather, such as heavy winds or lightning strikes.
Tree/bush overgrowth, which can be unsightly and present safety concerns to parties involved. Some examples include potential damage to foundations, sidewalks, fences, power lines, and/or utility lines.
Look no further than Jones Tree Service for all your tree and bush removal needs!  We look forward to hearing from you.  Contact us today to schedule a free estimate.
You should always consider having all stumps removed at the time of tree removal. This saves time, money, and future potential headaches. Customers contact Jones Tree Service regarding their stumps for the following reasons:
Stumps are unsightly or present a hazard to the property (i.e. maintaining lawns, injury risk, etc.)
Stumps occupy space that could be repurposed for a newer project.
Stumps may develop fungi that attract insects.
Stumps may develop diseases that can spread to other healthy trees/bushes.
OUR STUMP REMOVAL PROCESS
Fortunately for our customers, our stump removal process is very standardized. The following procedures are performed on every job:
Stumps are ground 8-12″ below grade using a specialized grinding machine. This machine pulverizes the entire stump and its roots in a matter of minutes. This process also creates a hole that is backfilled with the stump's residual mulch/grindings. Residual stump grindings are left behind on every job, unless explicitly and mutually agreed upon to be removed beforehand. There is a separate charge for removing the residual stump grindings, so it is highly recommended that customers consider this decision before contracting any services.
On every tree/bush stump removal job, there are always hidden/unknown roots outside the capacity of the grinding machine. It is worth noting these roots are dead and do not pose any risks whatsoever to the homeowner.
When our clients need a stump removal project completed without issue, they rely on Jones Tree Service for professional work at the best rates. If you're shopping around, keep our Best Price Guarantee in mind. While the quality of our work is unmatched, we will match or beat any reasonable written estimate.
Our skilled and dedicated teams have the expertise to get the job done. We understand what is needed on each job, and we utilize the best equipment/methods in the market to ensure the job is completed as prescribed. From the initial estimate to the finished service, you won't find a company that delivers a bigger bang for your buck than Jones Tree Service!  Contact us today to schedule your free estimate.
Trimming/pruning tasks are time-consuming and require a great deal of precision. Additionally, equipment costs are higher than ever before and require professional training to use appropriately. Our customers regularly rely on Jones Tree Service for high-quality trimming/pruning services at reasonable rates.
We advise against DIY tasks under most circumstances. Simple mistakes or errors in judgment can cause serious damage to property or injuries to any parties involved. Professional service is recommended under the following conditions:
Trees have dying, dead, or diseased branches/limbs or foliage/leaves.
Branches that were weakened in a storm
Overgrown trees that encroach onto personal or adjacent properties, public utilities/power lines, or sidewalks / alleys / pathways.
Low-hanging branches at risk of obstructing streets or hitting passersby.
Branches / limbs that may obstruct otherwise scenic views.
Adjacent flowers / plants / lawn that may have stalled growth due to obstructed sunlight exposure.
Trees and shrubs that may simply look unsightly
WHAT IS THE BEST TIME FOR TRIMMING/PRUNING?
If a tree or branch has been compromised due to storms, has overgrown, or poses a risk to structure, it is best to not delay in addressing these concerns.  Trees which may or have become troublesome, could cause damage to property or injury at any time and compound the issue and expense tremendously.  In these case scenarios, we would encourage you to contact us immediately.  Assuming a given tree is in reasonable health however, there is no "best time" for trimming / pruning. This is often a tactic used by service providers to secure work orders during offseason to keep their companies afloat. The real risk with trimming trees / bushes / landscaping during dormant / offseason is the service provider may overestimate the amount of trimming needed, and the ensuing blossom may not be as robust as otherwise expected.  We always recommend trimming a tree while in full bloom, so that customers have a real-time visual representation of the finished work.
The importance of professional tree care cannot be overstated however.  Our trained crews fully understand the risks and techniques required of each job.
Homeowners, commercial property owners and managers, and municipalities count on our reputation to deliver superior service at affordable rates.
Contact Jones Tree Service today to schedule a free estimate!
When you acquire land or decide to build on land you own or develop/manage, you may need to remove numerous trees and shrubs prior to construction. If you want to do this quickly, safely, and within your budget, then contact Jones Tree Service, your local leader in land and lot clearing services.
Lot and brush clearing should be performed by a professional. While you could spend the time and resources to clear the land on your own, hiring a professional crew to remove trees, stumps, stones and other obstructions makes more sense. This is especially true when:
Time is of the essence.
Hazardous waste is present.
Trees may need to be preserved.
You lack access to the right equipment.
You want to prevent damage to people and property.
You want the debris disposed of properly and quickly.
OUR LOT AND LAND CLEARING PROCESS
Our process of land clearing consists of the following steps:
Performing a site survey
Obtaining permits where necessary.
Cutting and removing all trees / shrubs / bushes.
Grinding / removing all stumps.
Hauling all tree debris away.
Preserving some trees, if desired
At Jones Tree Service, our experience and skill are second to none in the industry. We understand that land clearing is an investment on your end, and our Best Price Guarantee ensures that you get the best rates. Plus, customer satisfaction is always top-of-mind at Jones Tree Service. We communicate closely with you from start to finish so you get exactly what you want.
Whether you need extensive lot clearing and site preparation services or wish to remove a few trees from your property, you can rely on Jones Tree Service. We ensure that your land and lot clearing projects are completed safely, on time and on budget.  Contact Jones Tree Service today for a free estimate and get the expertise and top-notch service you deserve.